2023 Championship Cheese Auction
Join us for the Auction Event of the year: the sale of Gold Medal Cheeses from the 2023 United States Championship Cheese Contest! Proceeds from this highlight event benefit the education and training programs of the Wisconsin Cheese Makers Association and well as Contest continuous improvement!
Congratulate and celebrate the mastery of these winning cheesemakers with your bids. And while you do, you're also fortifying WCMA scholarships and industry trainings. Since 1997, Auction dollars have supported the Mike Dean and Industry Supplier student scholarships, helped fund popular WCMA training programs for dairy manufacturers and suppliers, and fueled donations to build the Center for Dairy Research in Madison and dairy pilot plants at UW River Falls and South Dakota State University. We improve and grow our Championship Cheese Contests with your generous bids and we support the Collegiate Dairy Products Evaluation Contest.
Altogether, WCMA has invested $1.3 million in these training and education goals.
So, join us for an Auction that uplifts the entire dairy industry, and earns you the best tasting cheese in the nation. And we'll add commemorative shirts for winning bidders and prominent advertising of your winning bids in the dairy industry press.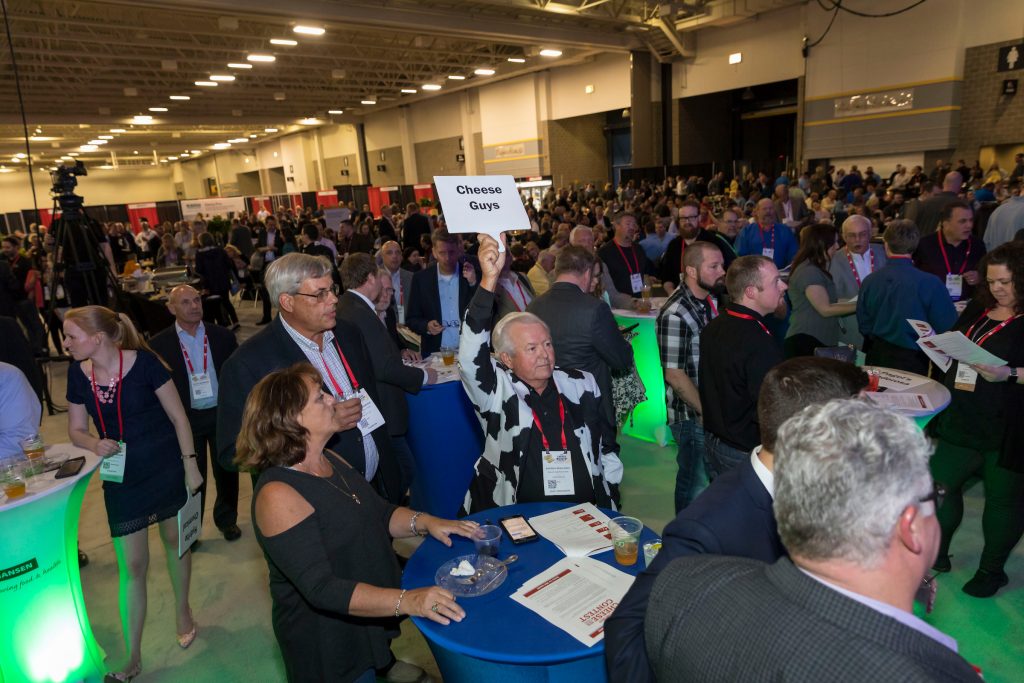 Tips for Auction Day Bidding
The Auction begins at 5:30 p.m. during the Chr. Hansen Reception at the 2023 CheeseCon in the Alliant Energy Center Exhibition Hall. Visit the Auction stage starting at 5:00 p.m. and grab a bidding paddle with your company name.
Bids during the Auction are made on a per-pound basis. The total pounds of each item for bid are noted below each item number. Many items have multiple cheeses.
Successful bidders must arrange payment details immediately following the Auction at the Auction supervisor's table.
Cheeses can be shipped to winning bidders. However, WCMA encourages bidders to pick up their items Thursday, April 6 (8:00 a.m. to 10:00 a.m.) or Friday, April 7 (8:00 to 10:00 a.m.) at the cheese display coolers.